TwoNav lets you sync your activities with Strava.
You just need to sync with the GO Cloud (more info) and link to Strava from TwoNav GO at go.twonav.com. This linking can be done from 'Settings > Connected Services':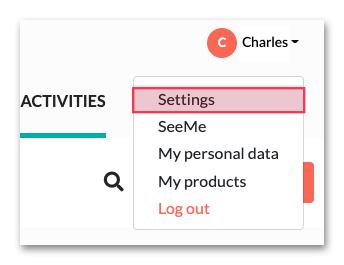 Once these steps are done, any new activities recorded on your TwoNav GPS device will be automatically uploaded to Strava when they are synced with the GO Cloud.
So if you do an activity with a GPS, as soon as you have a Wi-Fi connection, this new activity will be uploaded to the Go Cloud, and from there to Strava, without you having to do anything.
If your GPS is not Wi-Fi enabled, like Anima, the process is the same, but you have to connect the Anima to Land via USB in order for it to sync.
TwoNav activities that do not exist on Strava
With TwoNav devices you can choose which type of sport to record an activity with, there is a list of sports available but some do not exist on Strava.
For this reason, all activities recorded with the following sports will not be uploaded to Strava: 4x4, ATV-Quad, Trail motorbike, Paragliding, Hang gliding, Ballooning, Car, Aeronautical, Horse Riding, Others.
Strava activities that do not exist on TwoNav
On Strava there is a list of sports available but some do not exist on TwoNav.
In order to upload a recorded activity with one of these sports (which exists on Strava but does not exist on TwoNav) to Strava, you must record the activity with a TwoNav device by selecting another sport. Once the activity has been automatically uploaded to Strava, you can edit the sport of the activity from the Strava website and select the sport you want.
Force upload of an Activity from TwoNav GO to Strava
When for some reason an activity has not been uploaded to Strava, there is a way to force it to be uploaded:
Access the activity detail page and click on the 'Share' button:

In the window that appears, click on the 'Send to connected services now' button: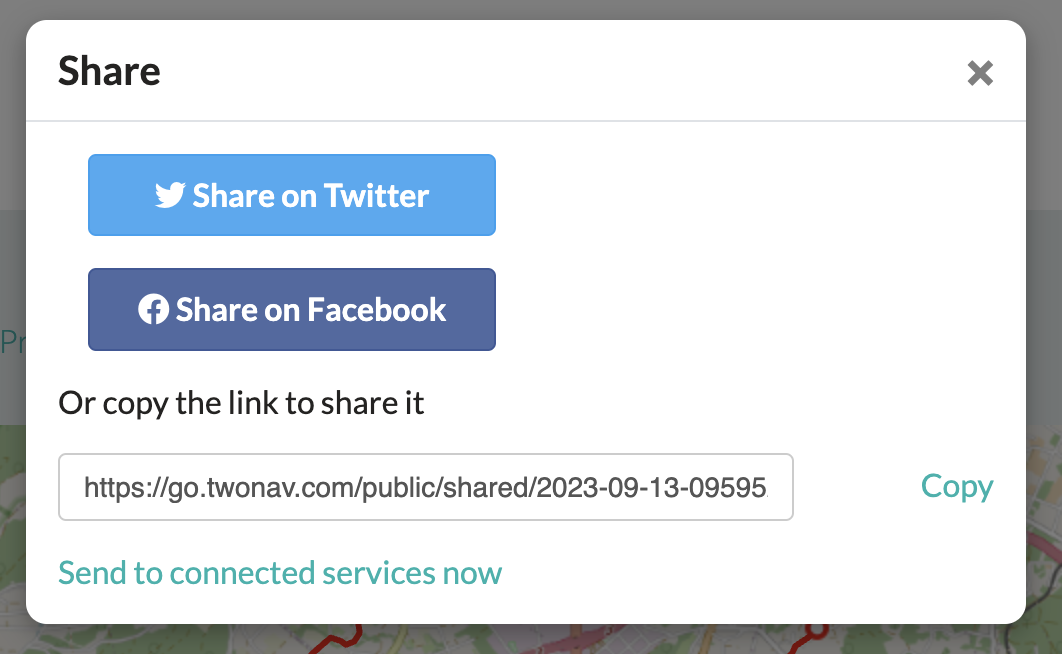 This will force the upload of this activity to Strava.