myTwoNav is a personal area where you can easily manage your GPS unit, maps and software. Registering your GPS unit on myTwoNav gives you the following advantages:
Get the products included with the purchase of the GPS unit: When you purchase a TwoNav GPS, you get a set of very useful free products, like maps and software licences that can complement your user experience.

Install maps easily: TwoNav Downloader lets you install maps automatically on the GPS unit with just a few clicks and without having to manually activate them.

Access to special promotions: Exclusive offers for users who already have a TwoNav GPS.

Better support service: If you have questions or technical problems, registering your GPS unit on myTwoNav will give you access to our customer service team.
Follow these simple steps to register your GPS device on myTwoNav:
1 - Log into www.myTwoNav.com with your username and credentials (log in using your purchase email or create a new account if not already a user).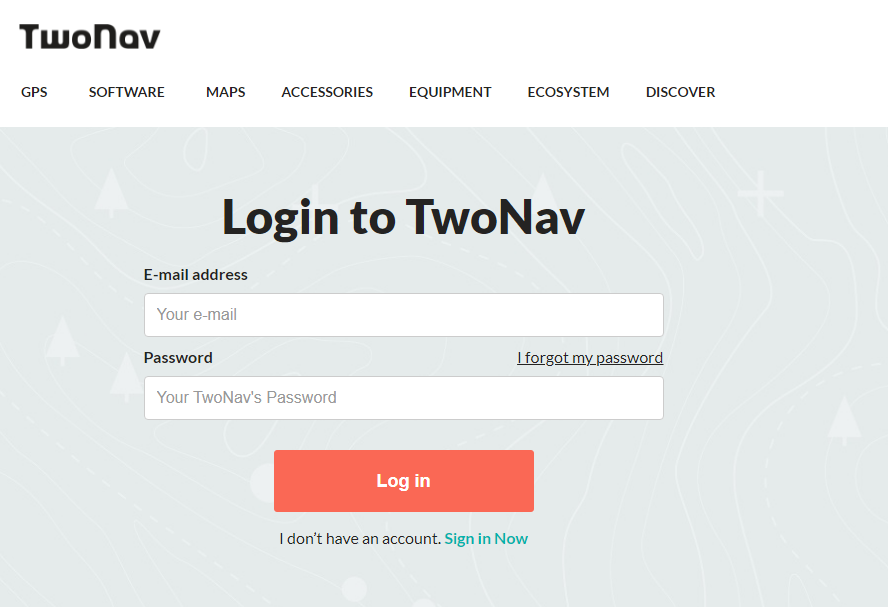 2 - Click on 'Register my products'.

3 - Enter the promotional code (card included in the box) or the serial number from your GPS unit (on the rear of the unit).
4 - You will then be shown a list of the products included with your purchase of the GPS unit. Simply validate those products you wish to use.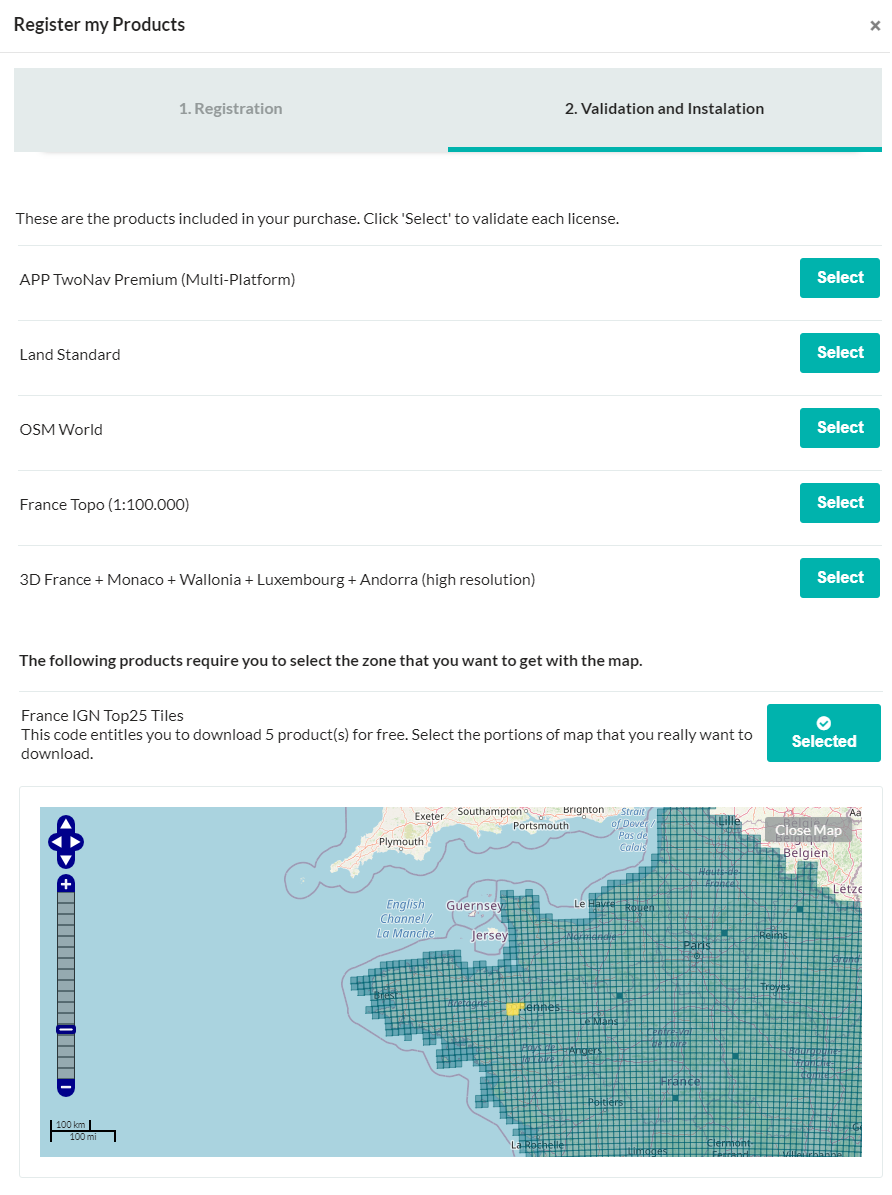 5 - Once validated, you will be able to install the products from the 'My products' section.