Land categorises courses into two types:
Activities

: files in track format that were recorded live during outings, reflecting your actual sports activities.

Routes

: files in track format that were not recorded during an outing, but rather that will provide a reference to guide you.
These courses are grouped in the data tree depending on how they will be used: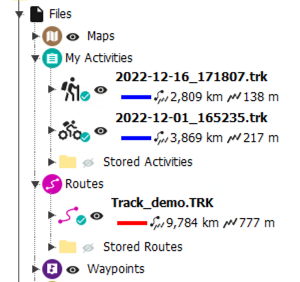 In addition, the activities will show the icon for the sport that was selected in the GPS while you were doing the activity (hiking, mountain biking, etc.).
How are activities defined?
Land regards the track files that are recorded on one of your TwoNav devices as activities. When you connect a GPS device to Land, you can select if the device is yours, at which point the recorded tracks will be classified as activities.
You can also specify to have a track that is being shown as a Route be classified as an Activity:
1- Open the route.
2- Right-click on the route, select the option 'Move to 'My Activities''.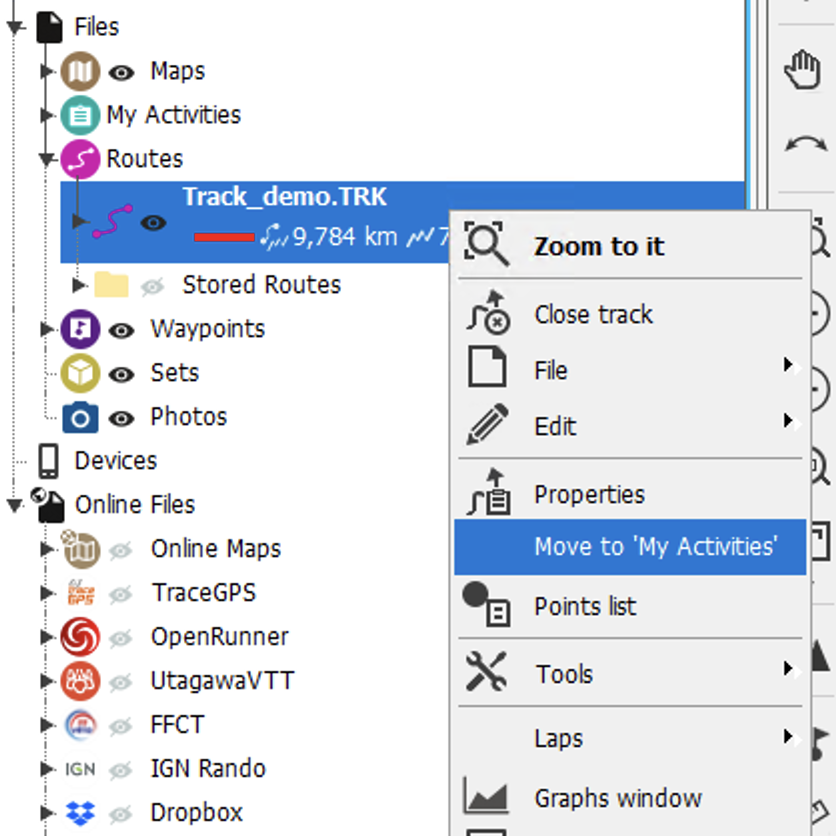 5- That's it!
In this way we have already converted a route into an Activity and it will appear under the Activities category.
It is also possible to define that a specific track file that appears as an Activity is classified as a route: How to convert an Activity into a Route.