TwoNav has recently launched the new Aventura 2 Plus, the evolution of Aventura 2 Plus. If you still have doubts about the differences between the 2 devices and why you should look at Aventura 2 Plus, we will explain the differences below. Some of them very important.

Color
To the naked eye, the most noticeable change is the color. Aventura 2 Plus is TwoNav blue (same as Cross). Instead, before its discontinuation, Aventura 2 was green.

Electronic improvement
Aventura 2 was launched at the end of 2019, the evolution in electronic products is the order of the day and 4 years at the technological level are noticeable. For this reason, Aventura 2 Plus has a more optimized system electronics designed to achieve greater performance and reliability.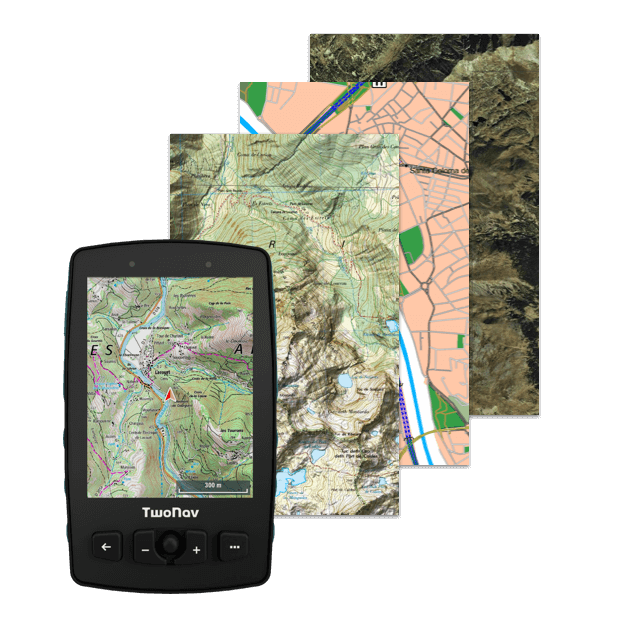 GNSS chip + Beidou
The new Aventura 2 Plus has a renewed and more powerful GNSS chip. With it you will have access to GPS positioning systems (American system), Galileo (European system), GLONASS (Russian system)… and now also, BEIDOU, the Chinese satellite network. In addition, thanks to a network of stationary satellites you will improve your general positioning.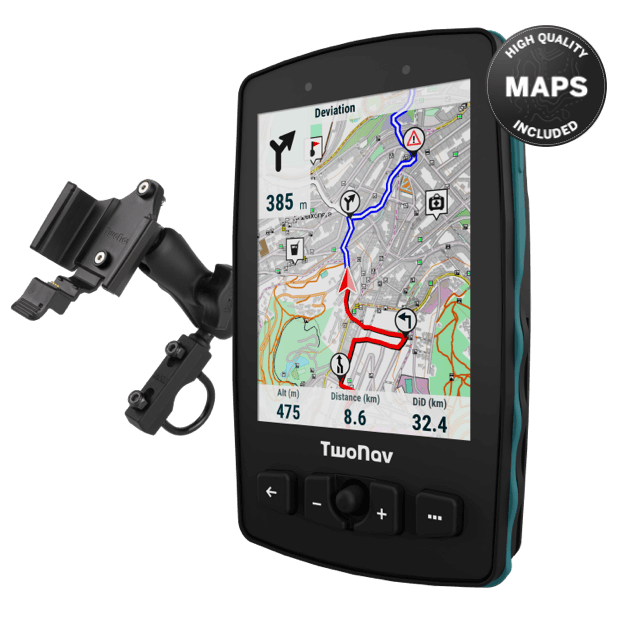 Dual Bluetooth
Unlike its predecessor, the Aventura 2 Plus has Bluetooth is dual. You may ask, what does it benefit me? Very easy, with Aventura 2 Plus you can connect your heart rate monitor or cadence monitor and receive WhatsApp notifications on the screen at the same time. In Aventura 2 you had to decide which of the two you wanted to use without being able to use them at the same time. Now you no longer have to choose.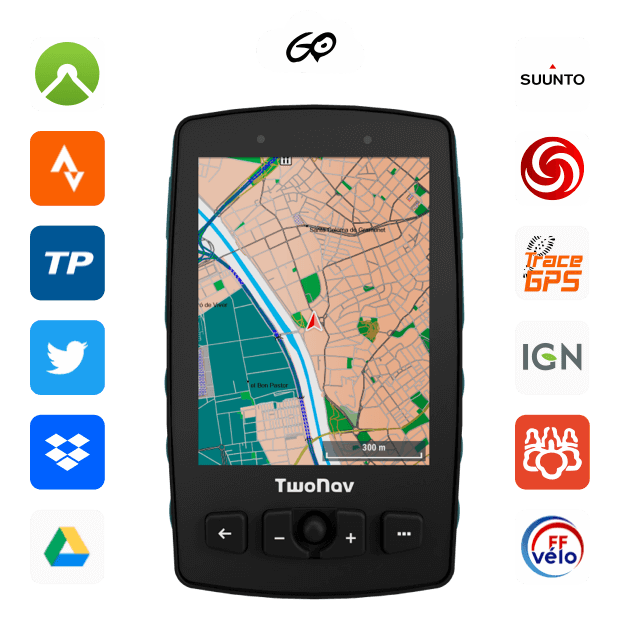 Wi-Fi 5G
Aventura 2 Plus evolves and goes to Wi-Fi 5G. With this powerful wireless network you will achieve a much faster transfer of files and data than in Aventura 2.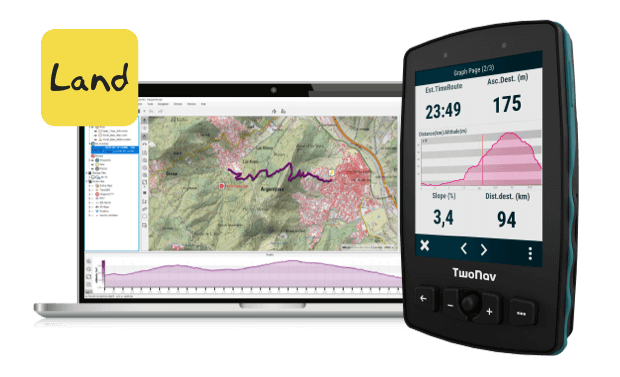 Compare Aventura 2 Plus with other TwoNav GPS
Do you have any questions about Aventura 2 Plus?
All you have to do is contact the TwoNav Customer Service, they will answer your questions. So easy!