If you have purchased a Land license or a Map and have received a card with a promotional code, keep reading and learn how to register your code and install the products included in your purchase.

1 - Log in to TwoNav
Go to http://myTwoNav.com and log in with your TwoNav user account. If you don't have one, create it.
LOG IN TO MYTWONAV
I am not a user, create an account now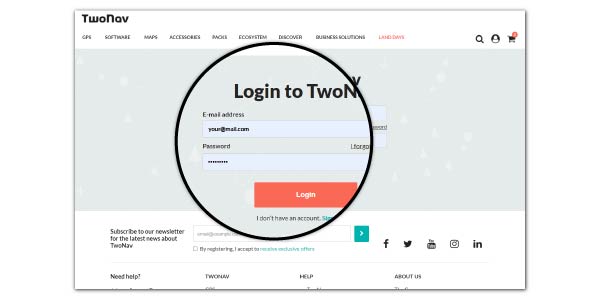 2 - Register your product
Press 'Register my products'. Enter the promotional code that you will find on your card.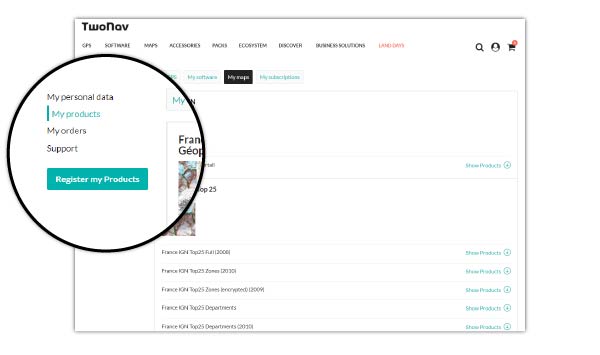 Next, select your product and press 'Validate'. If your product is a map, in some cases you will needto select the zone/s of the map.
3 - Install your product
Your product is Land



Download Land from http://land.twonav.com


Open Land and log in with your TwoNav user account. Land will detect your license and register it automatically

Your product is a Map



Follow the instructions depending on where you want to install the map and it will be registered automatically:
If you have any questions or concerns, please contact TwoNav customer service