1 – Log into twonav.com with your username and credentials (log in using your purchase email or create a new account if not already a user).
2 – Once inside twonav.com, click on 'My products > My Maps'.
3 – Find the map you want to install and click on 'Install'.
Note: Mosaic maps typically cover very large areas, so it is recommended that you install them one by one.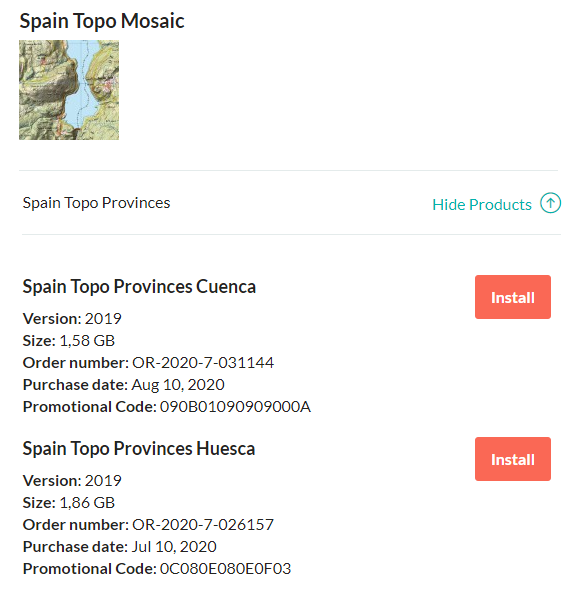 4 – On the popup, click 'Install map in GPS, TwoNav App or Land' button to start the automatic installation with TwoNav Downloader.
Important: If you do not have the latest version of TwoNav Downloader installed on your computer, click on 'TwoNav Downloader'.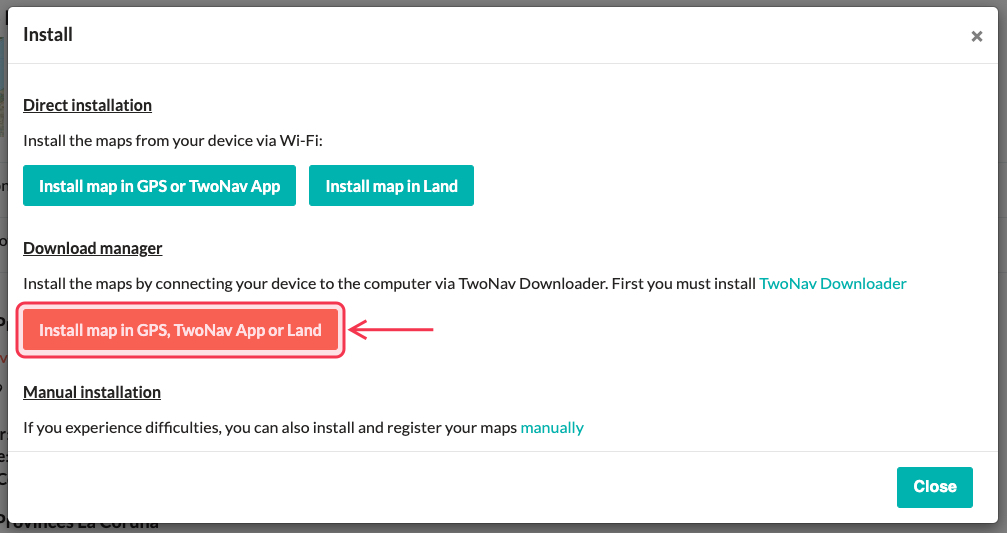 5 – Then select the device on which you want to install the selected map. To install the map on a GPS or smartphone, remember to connect the device before continuing (if your computer has properly detected your GPS/Smartphone, the device will appear on the list).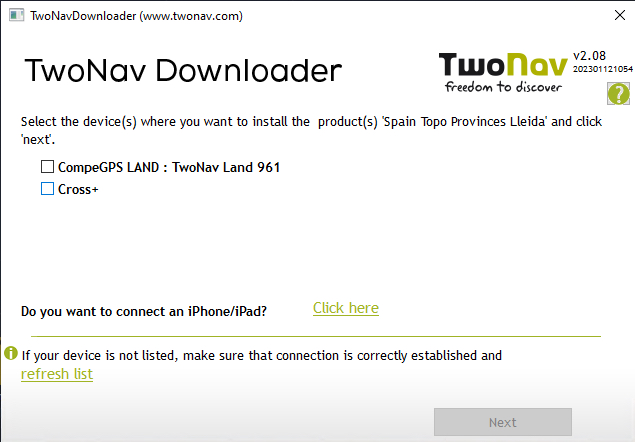 6 – The installation process will then begin. You only need to follow the steps the TwoNav Downloader gives you. TwoNav Downloader will register the maps automatically, without the need to activate them using a registration code.