In this brief guide, we'll explain the steps TwoNav recommends taking to start up your GPS and install the best maps and software to manage your outings:
CHECK YOUR DEVICE
1- Turn on the device by pressing the power button.
2- Configure the Wi-Fi network: 'Menu > Settings > Wi-Fi'.
This step is very important for accessing software updates and syncing data with the GO Cloud.
3- Log in with your TwoNav account: 'Menu > Settings > My Accounts'.
4- Turn on Go Cloud sync: 'Menu > Settings > GO Cloud'.
This will upload your new activities to the cloud so you can see them from Land or at go.twonav.com. Your device is ready to be used. To record your first activity, just go outside and press 'Start'. We recommend reading the sections below to get the most from your device, especially to activate the SeeMe service and install the best maps.
REGISTER YOUR DEVICE AND GET FREE PRODUCTS
Your device includes useful complementary products (broadcasts, emergency alerts, maps and management software). Activating them is very easy. Access to twonav.com/start and follow the steps:
1- Log in with your TwoNav user, or create a new one.
2- Select the model of your device: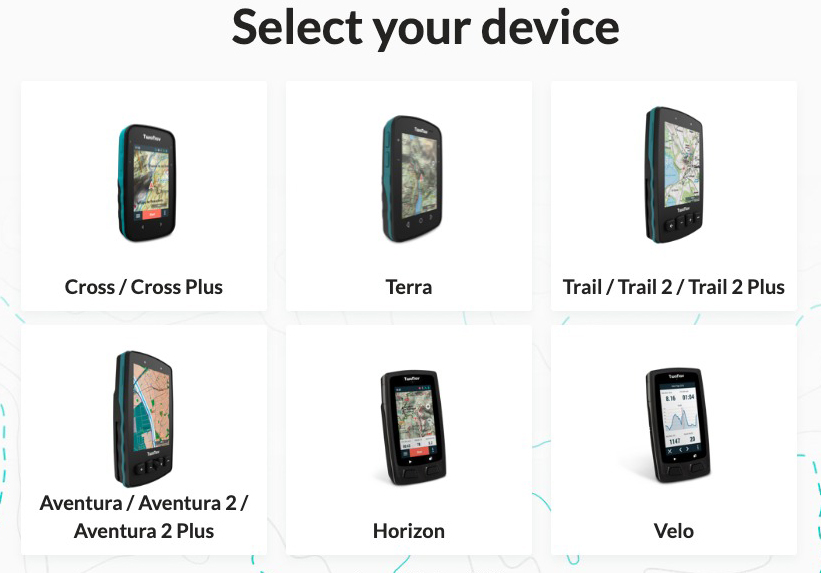 3- Type the serial number of your device: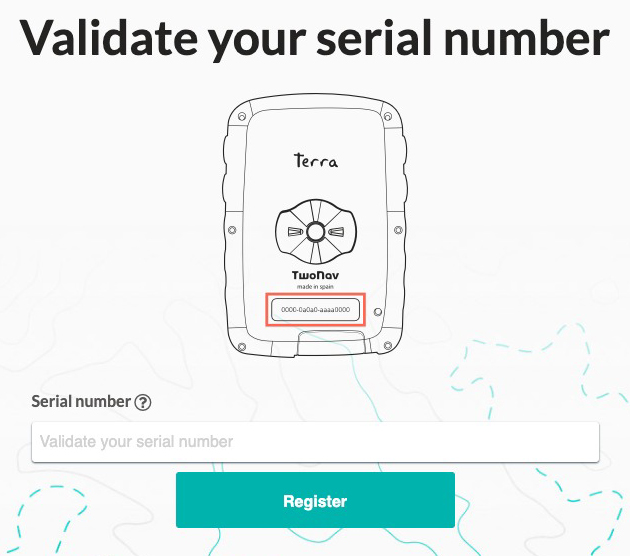 4- Set up the SeeMe service, which will let you broadcast your position live and send emergency alerts: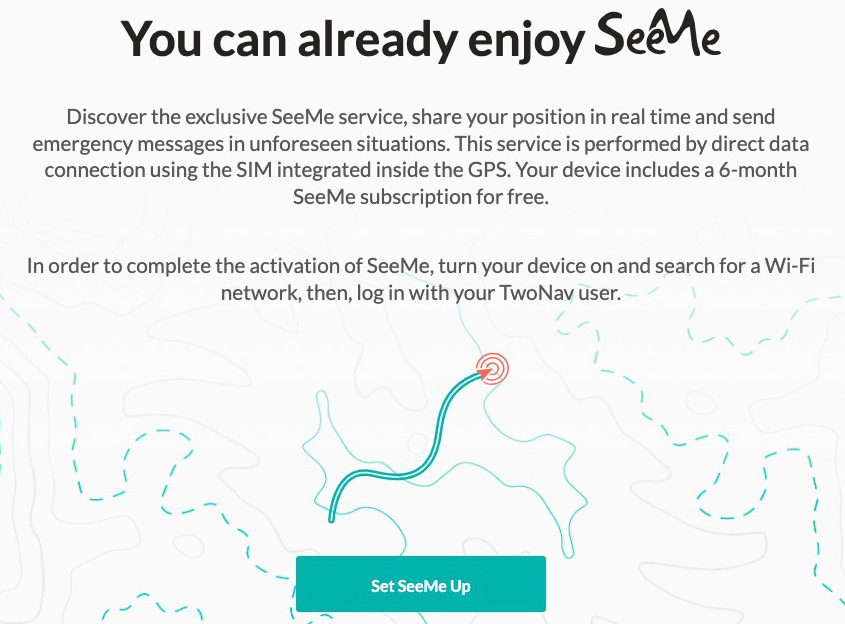 Emergency contact: will get an email and SMS with your position when you press the emergency button on your device.
Broadcast contacts: will get an email with a link to follow your activity. This will happen when you start an activity if you have the "broadcast" option activated in your device.
5- Download and install the latest version of Land software: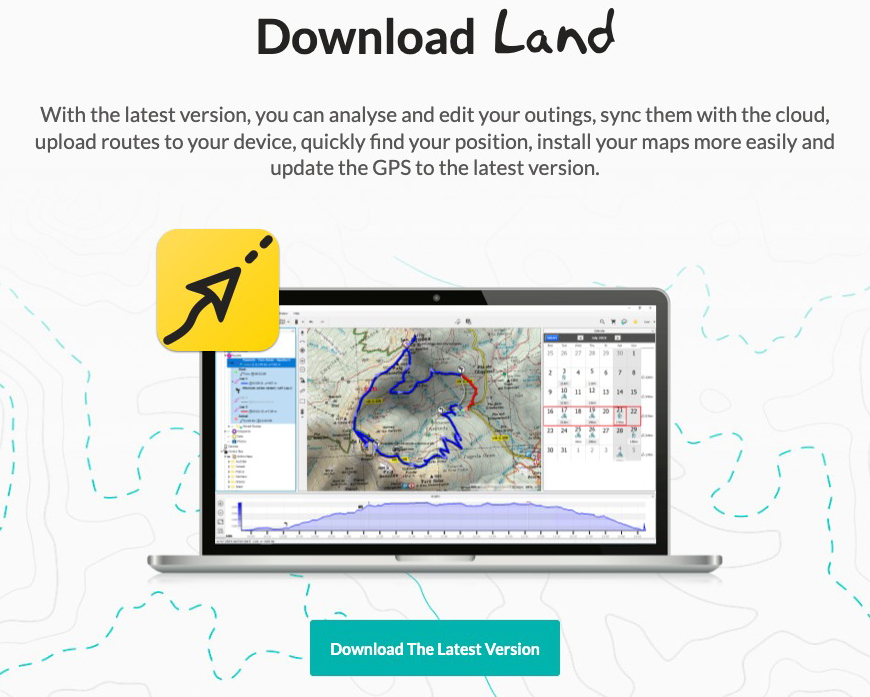 6- Access to your TwoNav space, where you will see a list of the free products you can get. To do so, you just have to validate each product: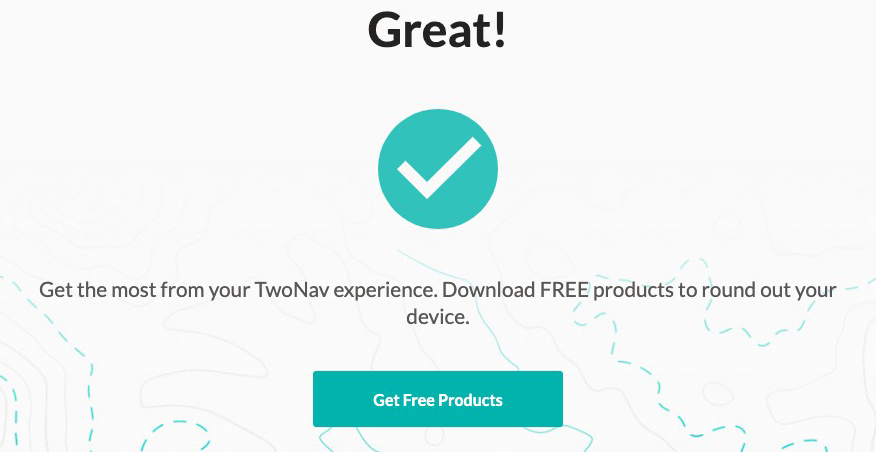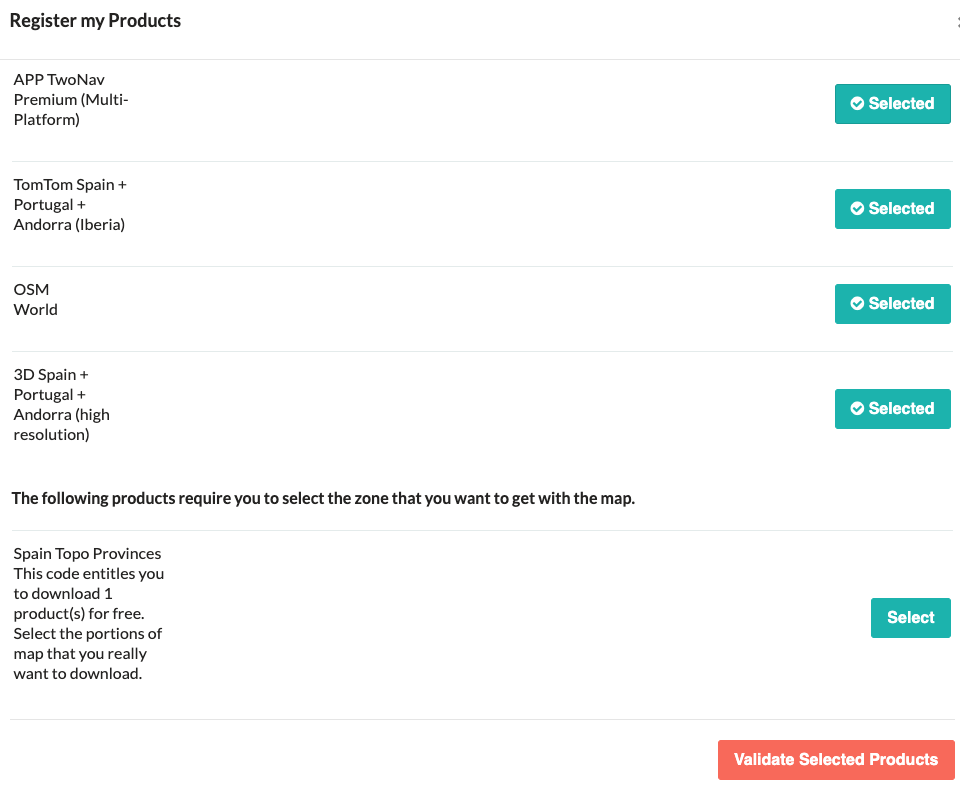 If you want to validate a mosaic map, you have to select the area of the map you want to get: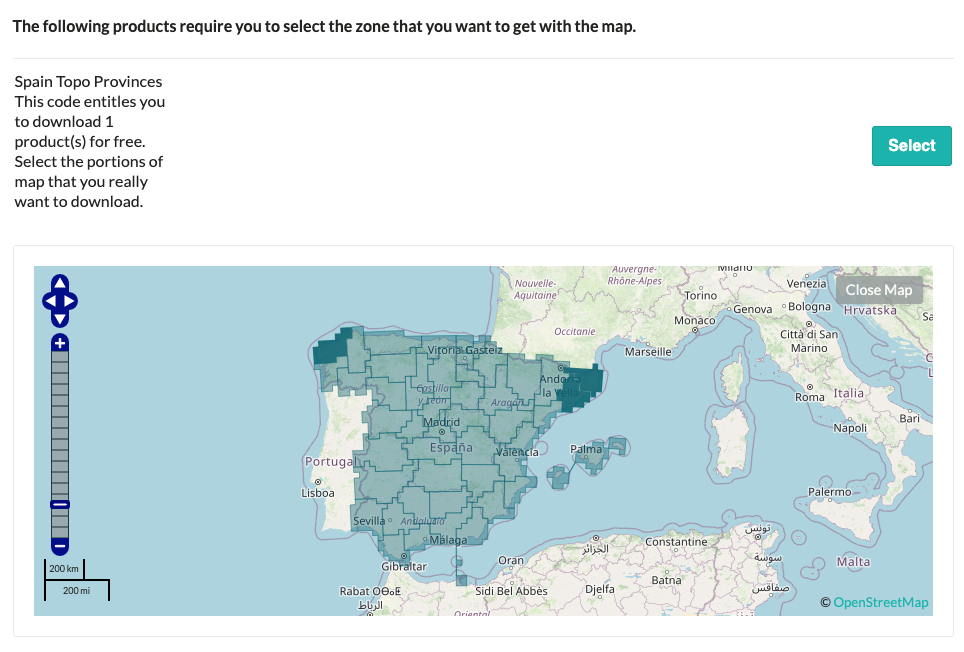 Once validated, you'll be able to install them. Your products will now be available for installation on your GPS device.
INSTALL MAPS ON YOUR DEVICE
Your TwoNav GPS comes with pre-installed maps, but you can expand them and buy more from here.
To see the maps you have purchased, access your TwoNav customer area at 'twonav.com > My products > My maps'.
To install purchased maps on your GPS wirelessly, follow the steps in this article: How do I install maps on my GPS or App TwoNav?.