myTwoNav is your personal customer area where you can…
Log into www.myTwoNav.com with your username and credentials (log in using your purchase email or create a new account if not already a user).
CHECK THE STATUS OF YOUR ORDERS
From 'myTwoNav > My orders' you will be able to quickly check all the information on any of your purchases:
Order number and purchase date
Order status (payment pending, complete…)
Payment and shipment method
Download purchase invoice

MANAGE YOUR CUSTOMER INFORMATION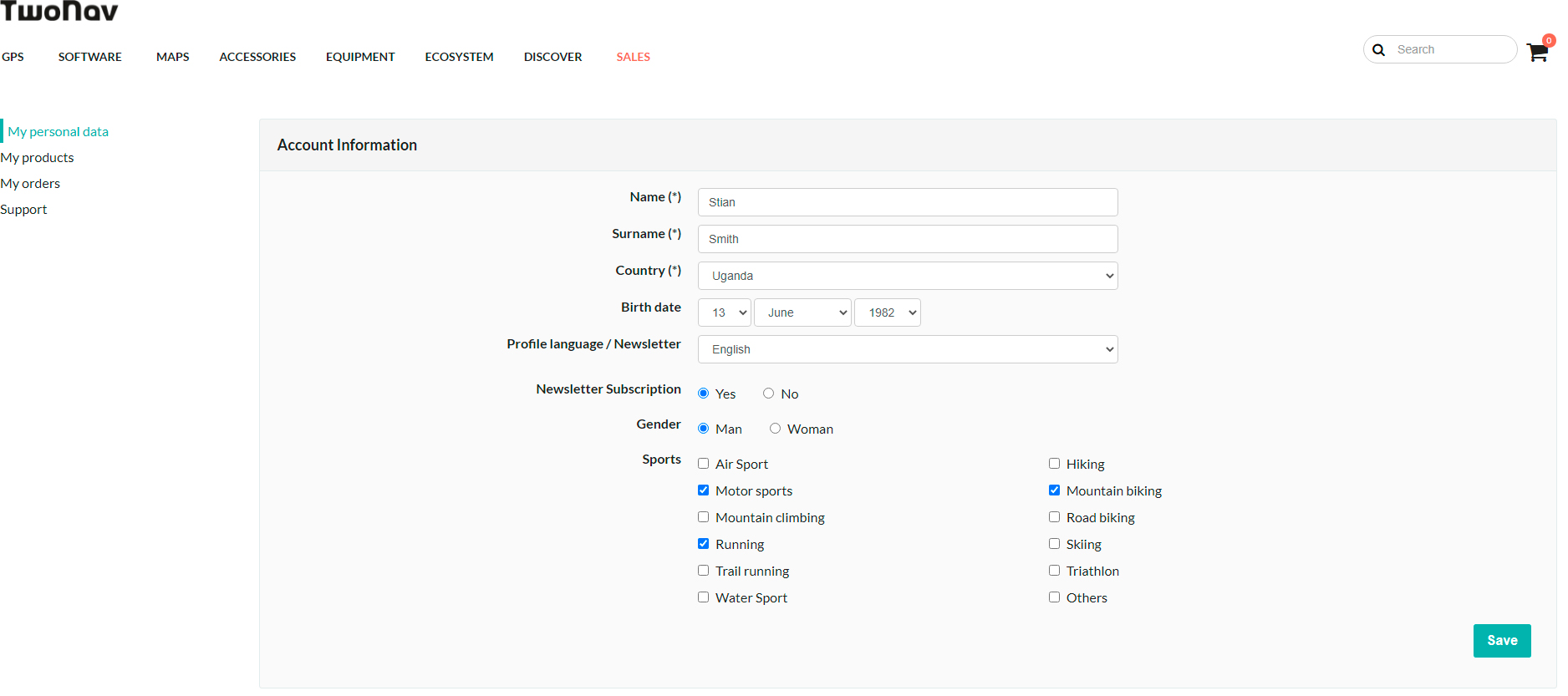 From 'myTwoNav > My personal data' you will be able to change the information we have on you:
Edit your personal information at any time
Enter a new shipping address if you move
Subscribe to the TwoNav newsletter service
Specify what sports you are interested in to receive offers tailored to your interests
CHECK YOUR PRODUCTS' REGISTRATION CODES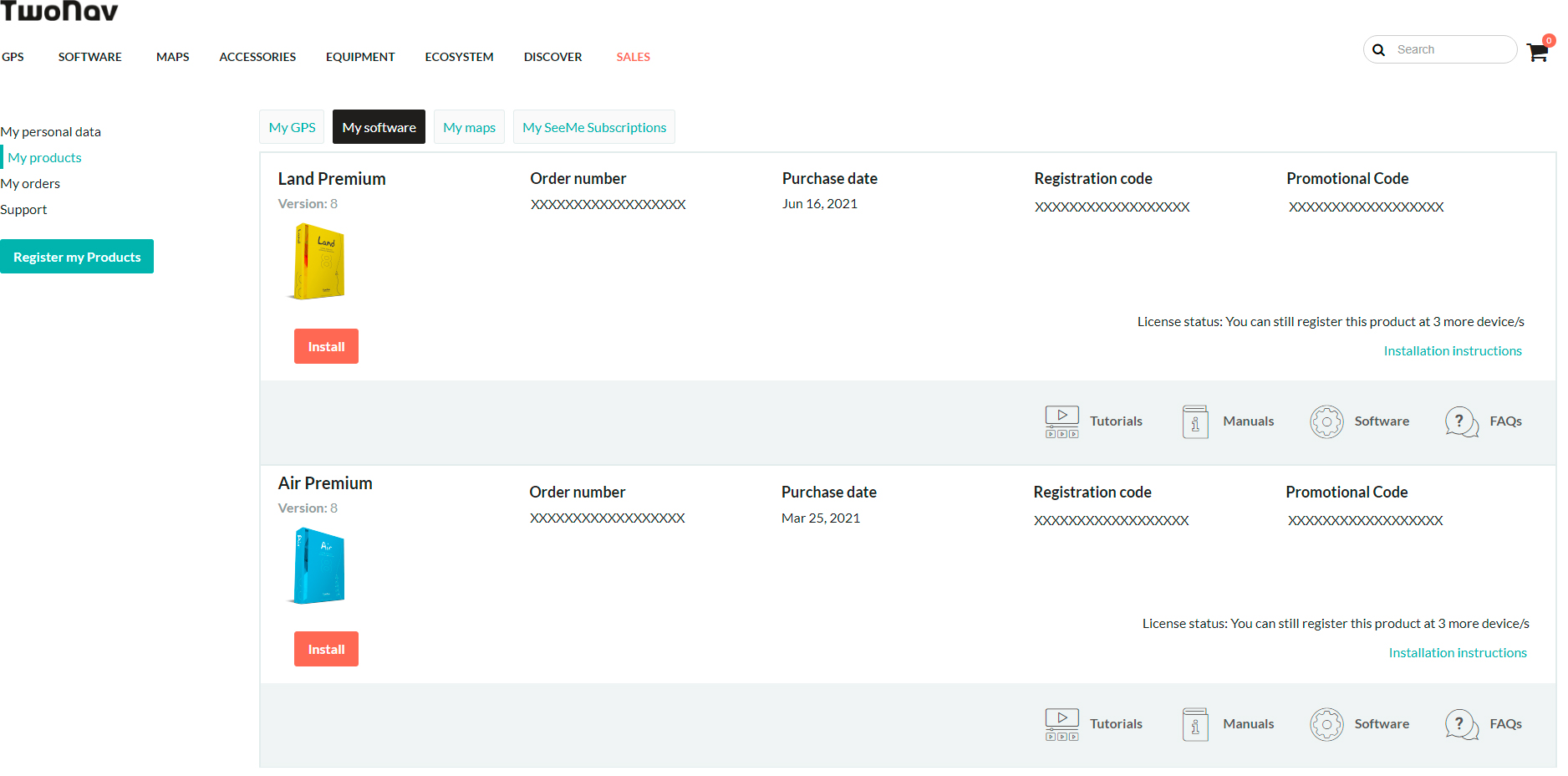 From 'myTwoNav > My products > My software' you can see a list of all the products you have purchased. Check the registration codes for your Land, Air and TwoNav app licences so you can install them on any of your devices.
GET THE PRODUCTS INCLUDED WITH THE PURCHASE OF ANY TWONAV GPS UNIT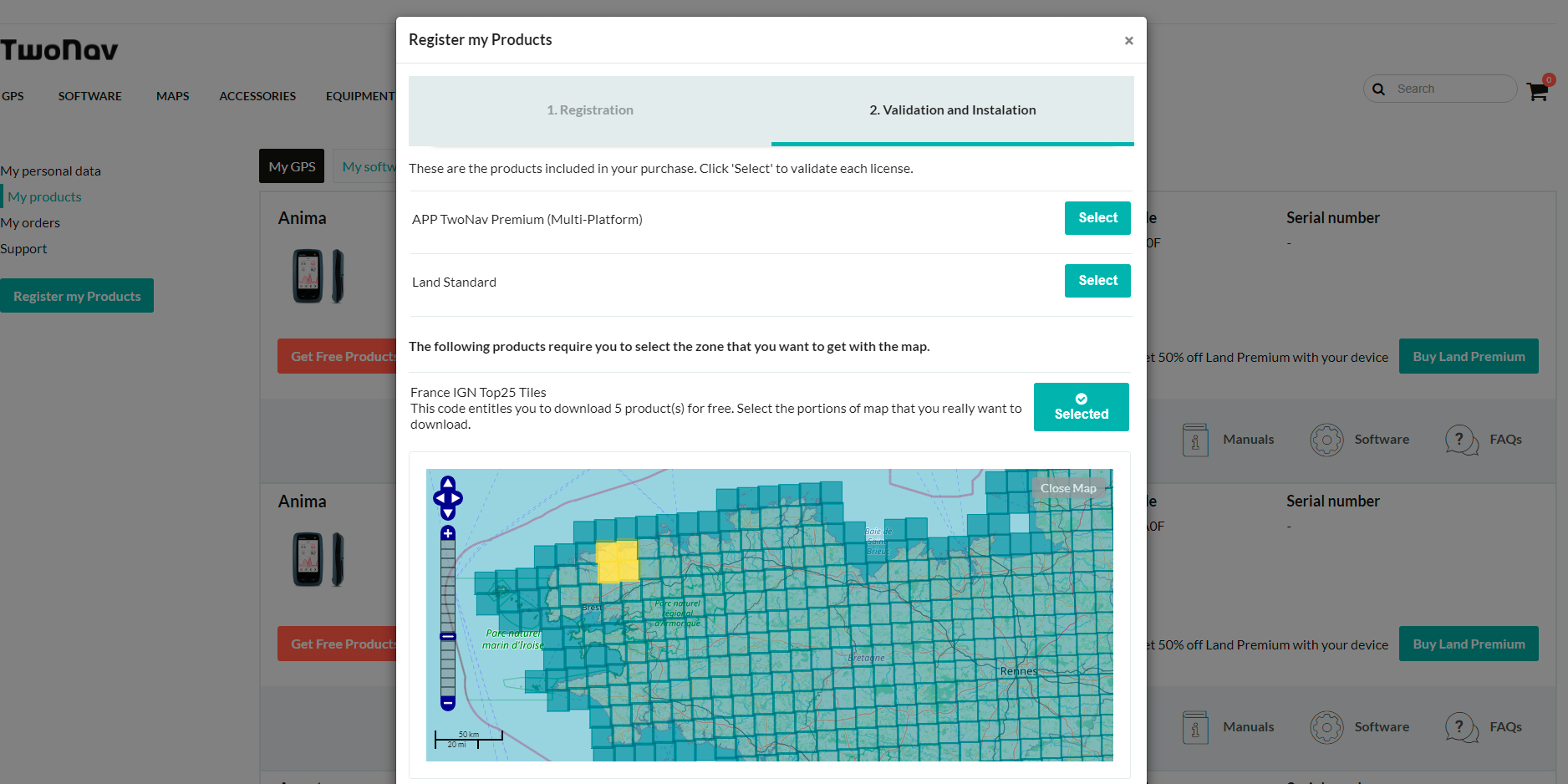 From 'myTwoNav > My products > Register my products' you can validate the additional products that are included with a TwoNav GPS. When you purchase a TwoNav GPS, you get a set of very useful free products, like maps and software licences that can complement your user experience.
Register my GPS device on myTwoNav
EASILY INSTALL MAPS ON YOUR DEVICES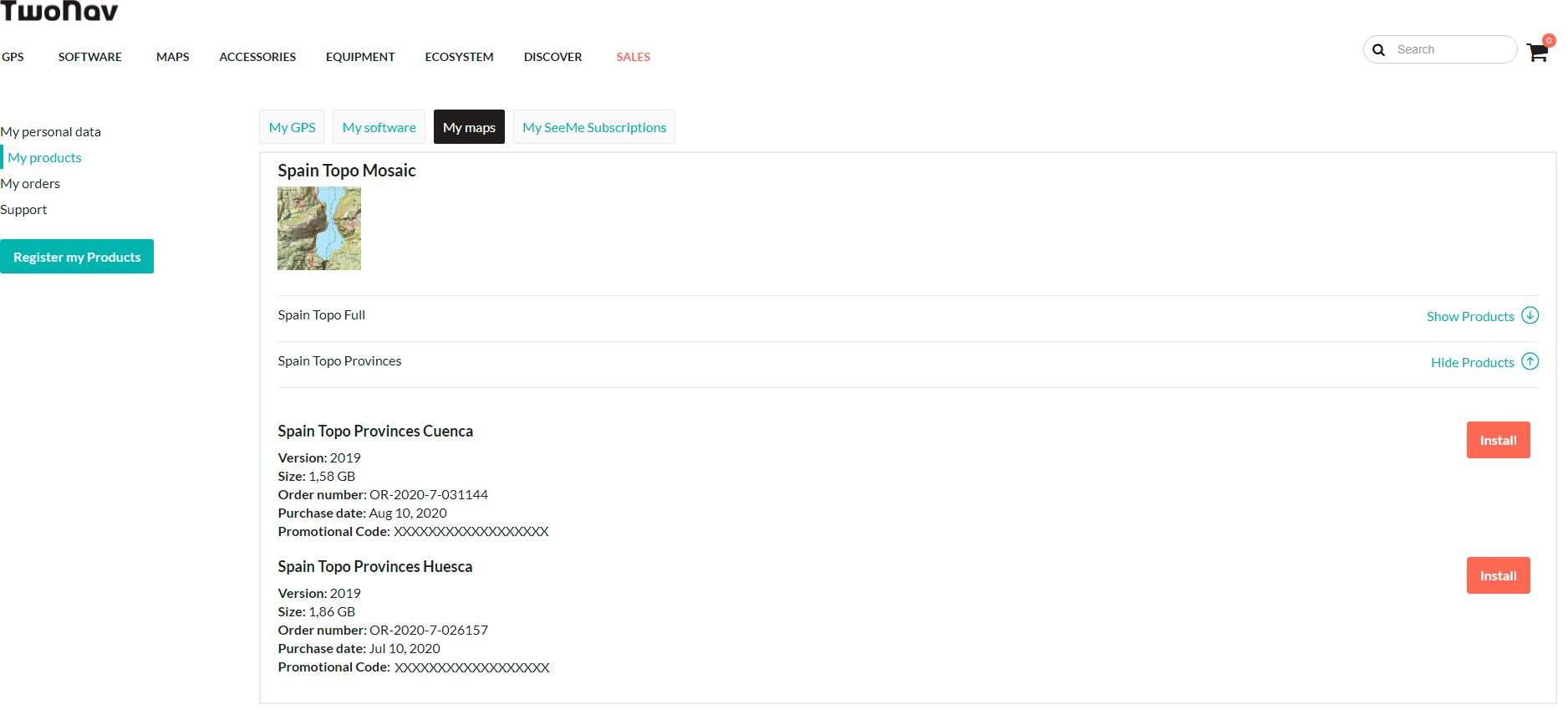 TwoNav Downloader lets you install maps automatically on your GPS unit with just a few clicks and without having to manually activate them.
CONTACT OUR CUSTOMER SERVICE DEPARTMENT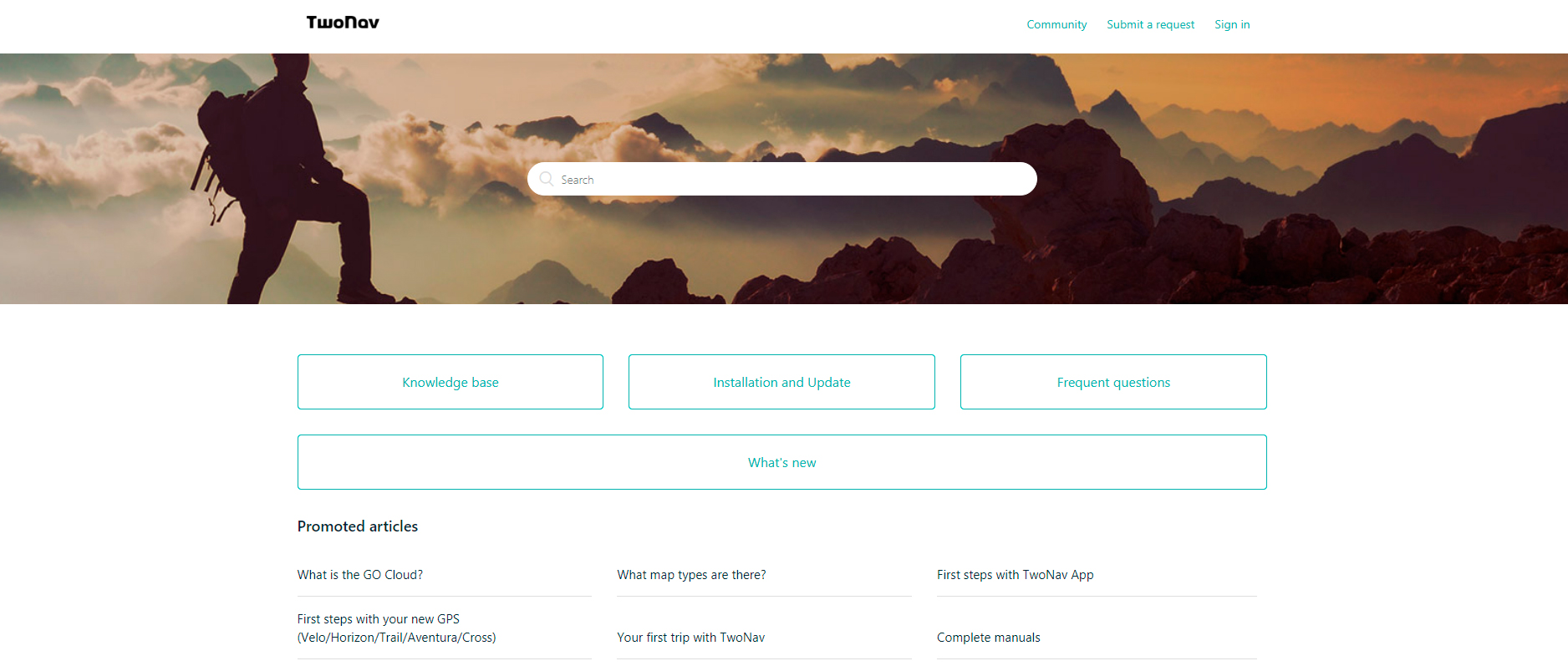 If you have questions or technical problems, registering your GPS unit on myTwoNav will give you access to our customer service team.