Land offers features that make it easy to connect Suunto watches so you can analyse your activities in detail and better prepare your routes.
Open Suunto activities in Land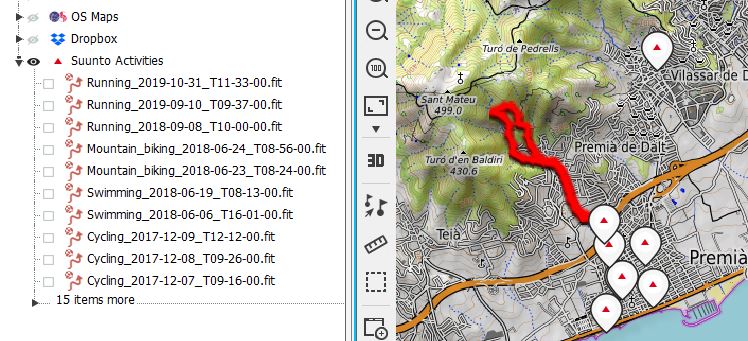 Open the "Suunto activities" section in the data tree.
If it's the first time you log in, you'll be asked for your Suunto username and password
The Suunto activities will be displayed, both in the data tree and on the map
Double click on an activity to download and open it so you can analyse it or edit it
The downloaded activity can be saved in the Data folder in Land for syncing with the Go Cloud
Send routes to Suunto
The Suunto API does not yet allow uploading routes directly from Land. In order to use a route created in Land on a Suunto watch, it has to be added manually to the Suunto cloud:
From Land, save the route in GPX format (Right click > File > Save As > Select GPX).
Make the GPX file available from your smartphone. There are several ways to do this, for example:

Send the file from Land via USB or WiFi (see tutorial)
General-purpose cloud services (iCloud, Google Drive, Dropbox, etc.)
Email (send the file to yourself so you can access it from your smartphone)

Add the route to the Suunto App. Go to the list of routes and select 'Add > Import GPX route'.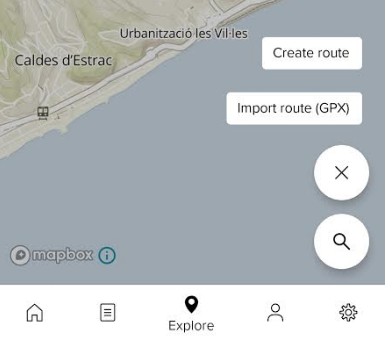 The file is now part of your Suunto routes and you can use it during your outing if allowed by your Suunto watch model.