Many times we find that we have recorded a route with our GPS and we want to repeat it or share it, but since it is a real sporting activity (recorded by us), it appears as an activity.
Here we explain how to turn it into a Route and be able to edit/navigate it as such on our GPS device or TwoNav App:
1- Open the activity.
2- Right click on the activity, select the option 'File > Save track as...' and rename it.
3- Save the file wherever you want inside the Data folder. (the copy of this track is to not lose the activity and that it is recorded as such)
4- Once the copy is created and saved, right click on the activity and select the option 'Remove from 'My activities'':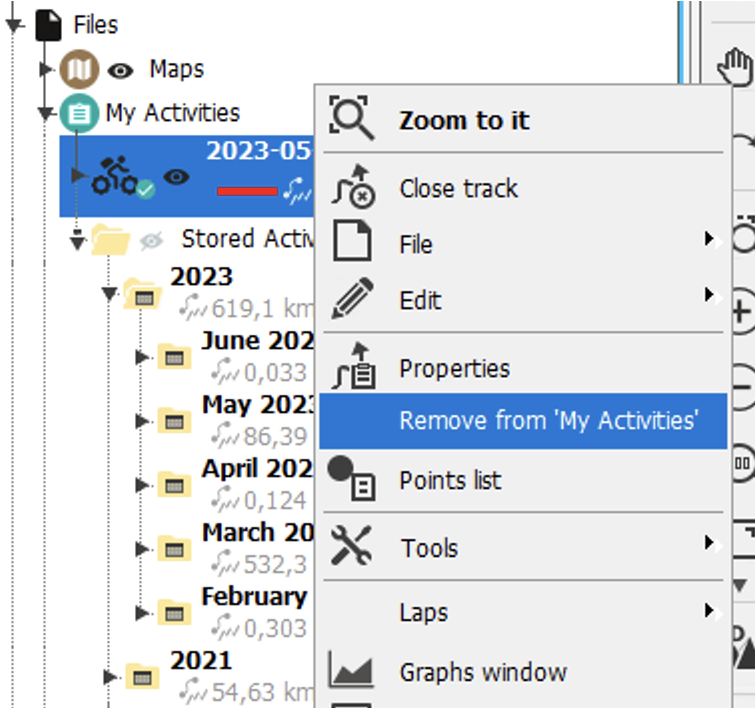 5- That's it!
In this way we have already converted an activity into a Route and it will appear under the Routes category.
We only have to synchronize with GO to have it available on any of our devices or the TwoNav App.